Been seeing a lot of positive reaction to a new website from the UK that promotes Bing.  The site, www.thisbeautifulthing.co.uk, in all its full Flash glory, walks us through a number of the more popular (and in this promotion, certainly more colorful) features.  Bing Visual Search, Videos, Instant Answers for sports and movie times, and more are featured, along with the now famous Bing home page image, which comes alive in the Flash animation: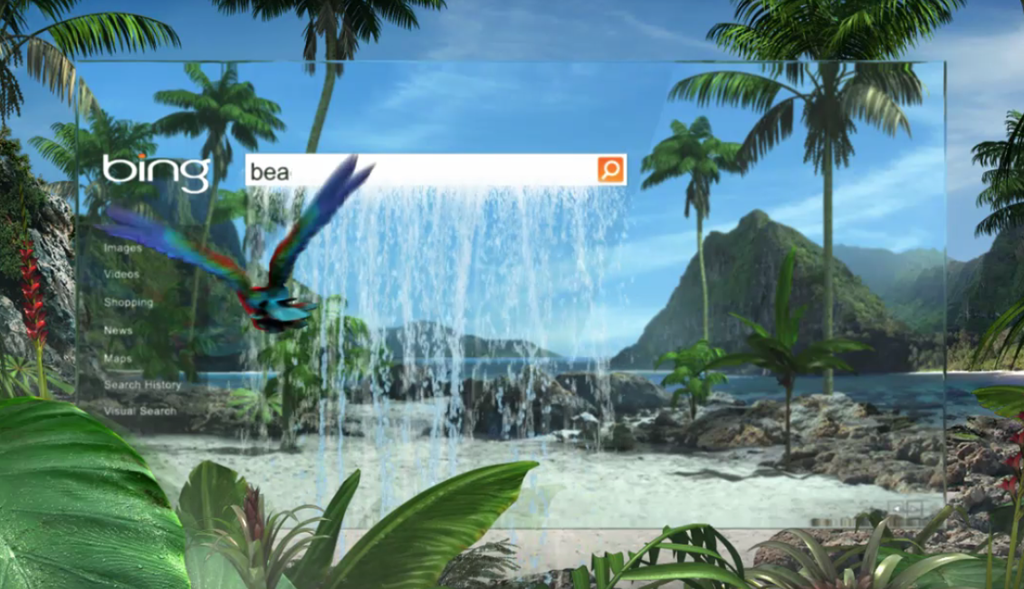 The upbeat and colorful treatment seems to capture the essence of Bing. What do you think of Bing? What about the website? Do you use Bing, Google, or something else?
Content from LiveSide.net, including the image. This was posted in early February 2011 on LiveSide.net, and was written in early March 2011 on this blog. The content may be slightly out of date by the time you read this. You can read the full article on LiveSide.net here.